Welcome
Holy Cross is a warm and welcoming place for all. We are an LCMS congregation that holds to solid Biblical values while also embracing the modern where it provides us with opportunities to reach people for Christ. We value relationships, grace, and creativity, while going forward on our mission to "Help People Become Fully Alive in Jesus".
2703 Ninth Ave NW
Rochester, MN 55901
507-289-1354
Listen to Recent Sermons
Sunday Mornings
Holy Cross places a high value on honoring God, including in our worship music. We value creativity and have a creative worship band of vocalists and instrumentalists who serve God and His people to truly make God's praise glorious, worship Him in spirit and in truth, and sing new songs to Him. (Psalm 66:2, John 4:23, Psalm 98:1).
Connecting Hour
After worship all are invited to the Parish Hall for refreshments and meeting and greeting other members of the body of Christ. This is only the beginning of our "Connecting Hour". At 10:45, children age 3 up to and including grade 5 are invited to join us in the lounge for "KidzAlive!", with great adult leaders, puppets, crafts, and of course, Jesus! Youth in grade 6 and older head to the youth room and cafe' area, and all others are invited to stay in the Parish hall, get comfortable, and be ready to connect in deep ways with Jesus and with His people.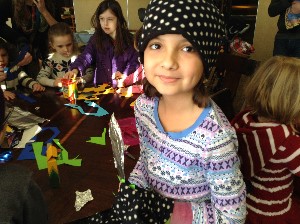 Wednesday Evenings
Our midweek ministry is a night of food, worship, fellowship, and the word. Supper for all is at 5:30, followed by time to socialize with games or conversation until worship starts at 6:30 .
WHITEOUT, our youth worship band leads a time of prayer and praise in the parish hall until just before 7, when we breakout by age for time to grow. Adults can enjoy conversation around a great topic at LifeTree Cafe', confirmation and other youth break out into either confirmation class, or a session of Simply Youth Group. Things wrap up at 8:00 PM. Drop in soon! Too find out about help with supper, talk to one of our staff.